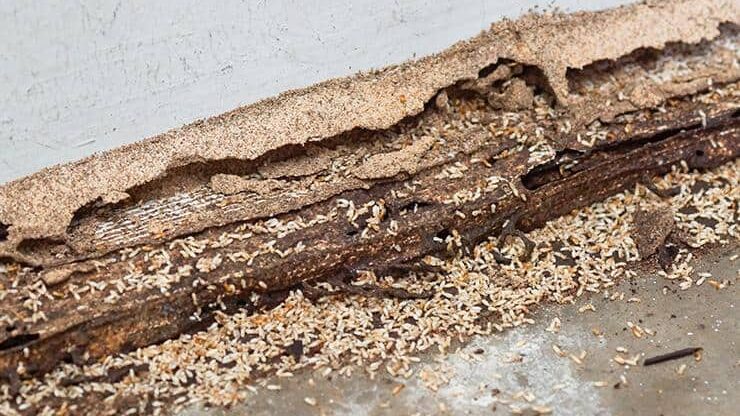 We offer termite treatments (full and spot) treatments for both commercial and residential
We utilize Termidor (brand name) for maximum effectiveness.
We fully inspect the premises and will never recommend a full treatment unless it is absolutely necessary. Most companies will try to up-sale their service while we will recommend the best treatment course whether it's a small area that needs to be treated or if we feel that the premises needs to be treated. Great care is made to insure that the aesthetics of the property are left intact with minimal drilling and around floor fixtures. Warranties are applied for each treatment and after the warranty period has expired, extended warranties are offered for the future protection of the premises.